Being in Fugee School creates a sense of normalcy in the life of refugee children, contributing to their intellectual development and emotional well-being, and helping them overcome the traumas of war and displacement. Following a holistic approach to education, Fugee School's academic and non-academic programmes on art, music, sports and personal development aim at building the hard and soft skills of refugee children so they will be able to reach their full potential.
Fugee School Programmes seek to enable the child/teen/young adult through a holistic education and ensuring transition readiness.
The school's 4 pillars are:
Education       Emotional Development       Grit     Aftercare
These pillars drive our decisions in how we provide a holistic education and ensure transition readiness by equipping all students with hard skills and soft skills to help them better navigate their lives and be all they can be
All students attend a 5 day school week and learn Math, English and Science in addition to a lot of other programmes. Fugee school runs supplementary classes for O'level students with AXIOM and sponsors exam costs.
​CERTE Bridge Course is an innovative program that helps refugee students from different ethnic, religious and cultural backgrounds overcome two main obstacles in their access to university: i) the lack of knowledge about existing opportunities for tertiary education and their application processes, and ii) the lack of the soft skills required for a successful application. Through training, visits to campus and mentorship, CERTE provides refugee youth exposure to university life and builds the skills necessary for collegiate success, while acting as a catalyst in enhancing intercultural dialogue and networking among refugee youth.
Implemented by Fugee School in collaboration with volunteers, universities, UNHCR and Opening Universities for Refugees (OUR), more than 60 young refugees from Somalia, Yemen, Pakistan, Syria and Myanmar have participated in CERTE Bridge Course since 2017.
Fugee School students practice sports, drama classes, dance, photography and other extracurricular classes depending on their preferences. Thanks to the Fugee School-International School of Kuala Lumpur partnership, students have access to ISKL's facilities and training sessions. There are currently 60 students participating in this programme.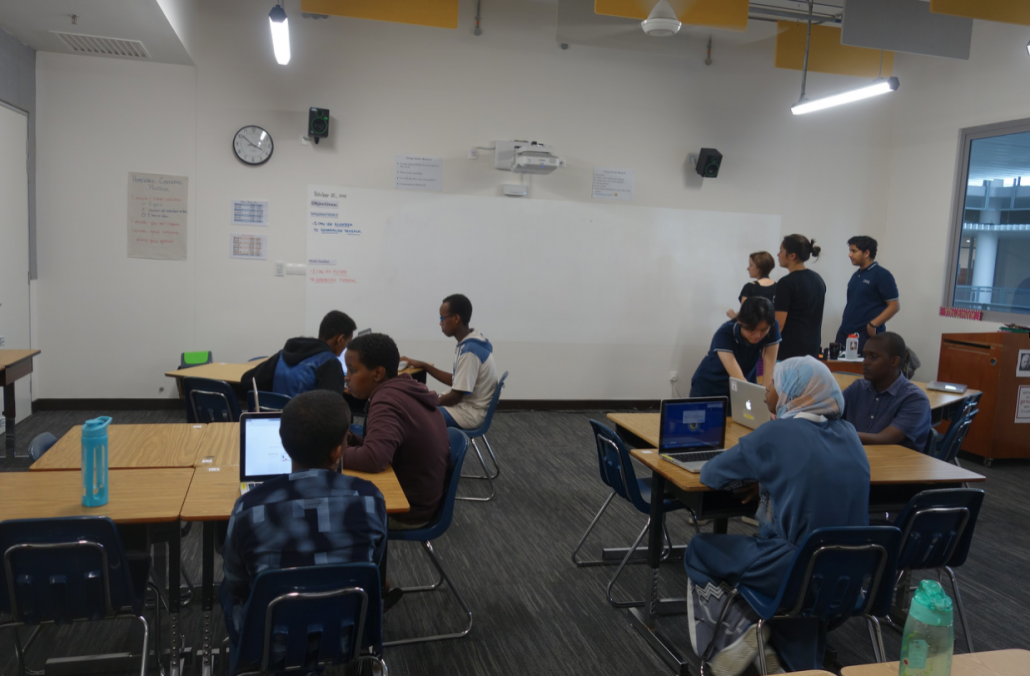 A program created to equip underprivileged youth with employability skills and soft skills who are in a more critical stage of making important life decisions before they leave their homes to pursue more informed academic and career opportunities.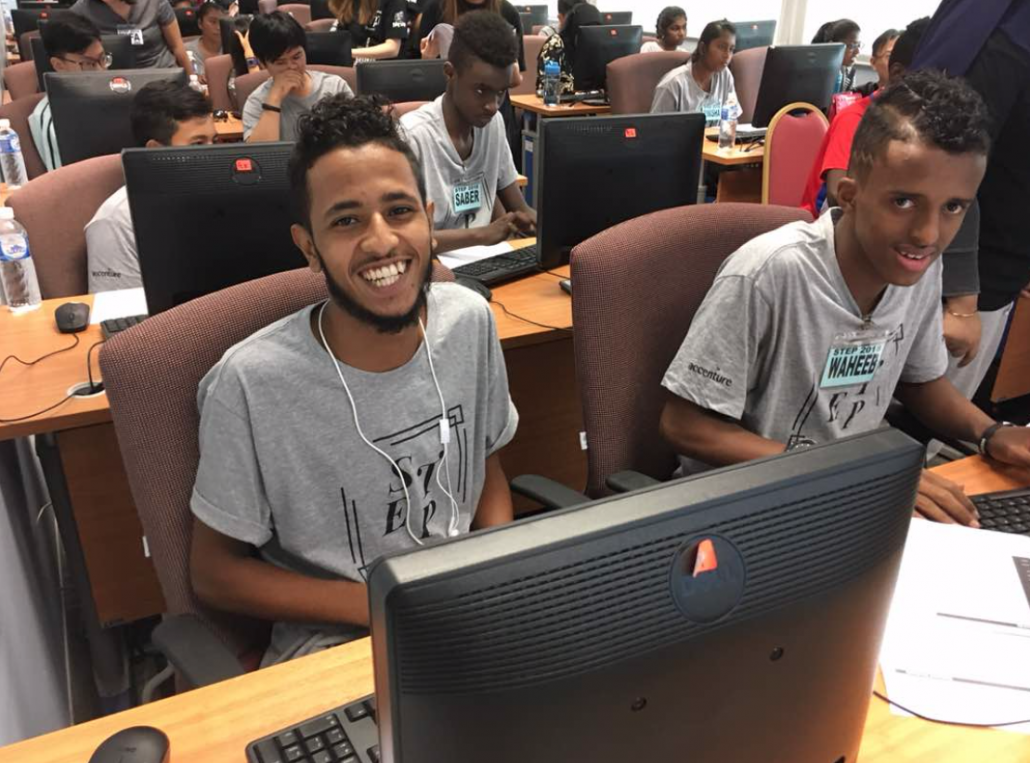 Drum for Hope is a programme that empowers refugee students through art and music, in particular, learning how to play drums and performing. The concert series is a partnership between Hands Percussion drum troupe, Maybank Investment Bank Bhd and Fugee School.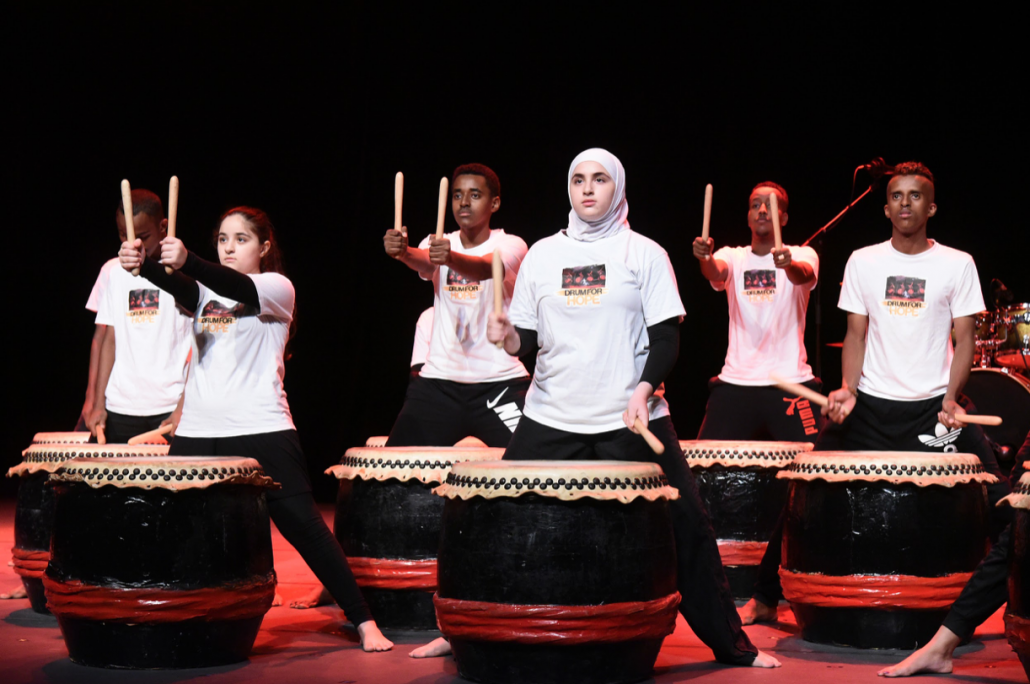 The Fugee Girls FC started as part of the Project Stand Up (PSU) to answer questions on gender inequality related to sports and how these areas are regarded as exclusively male domains. Many of the team players also come from deeply patriarchal communities, where the possibility of a girl playing football is very limited. For the girls, football makes them feel free and equal to their male counterparts. The team achieved 1st runners up in the Faisal Cup 2017 (a football tournament for refugee schools), having played only for a few months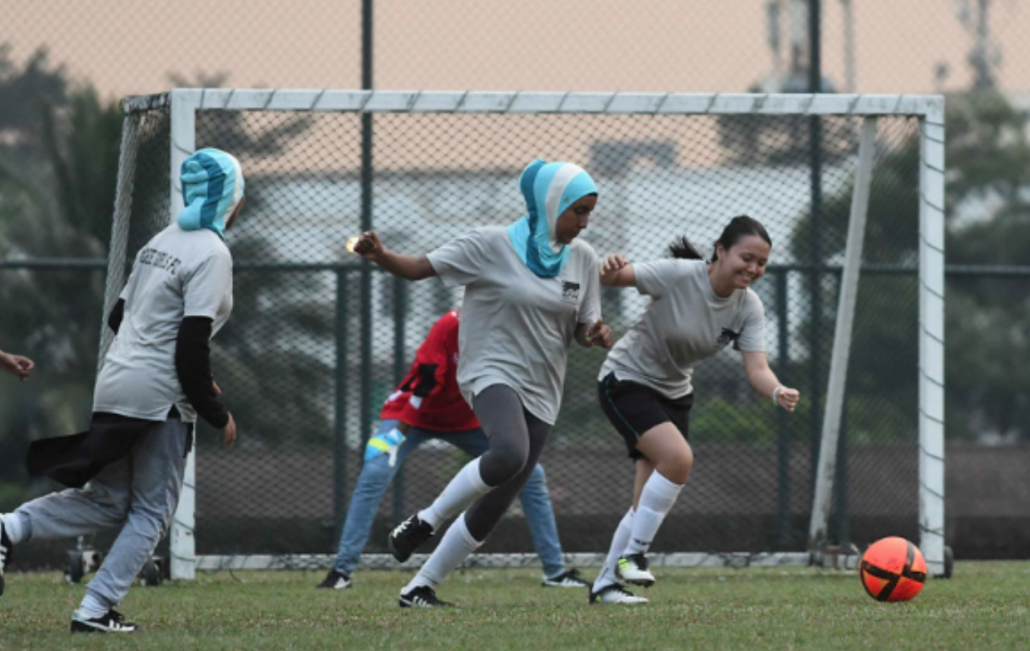 Students who engage in sports are better able to develop their soft skills, and build more confidence, discipline, motivation and teamwork, which has led to more student engagement and improved academic performance in school, with many students taking on leadership roles within the classroom.
The teams train once per week and participate in the Faisal cup (Organised by Dignity for Children), hold Futsal tournaments, and regular friendly matches.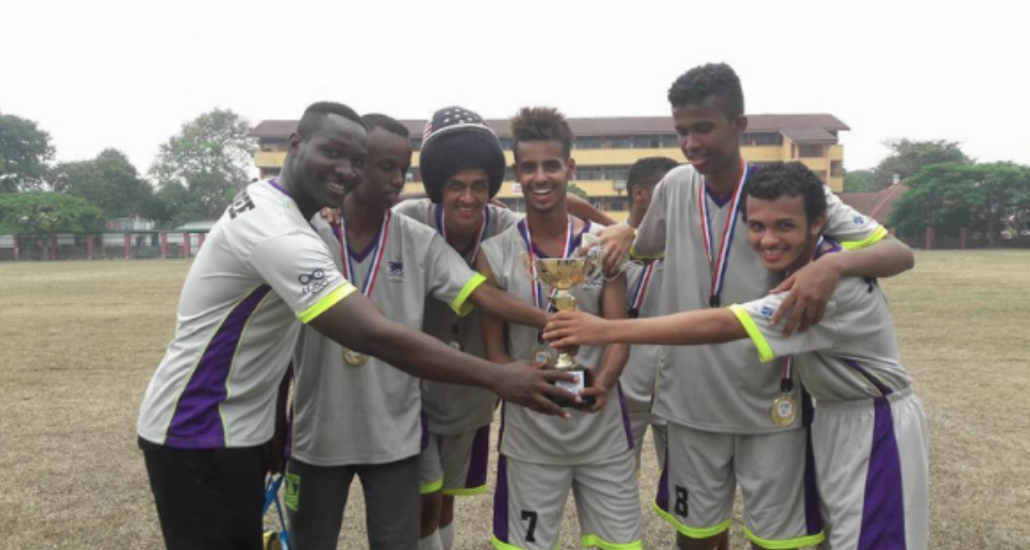 Fugee students (both girls and boys) can practice yoga every week guided by a yoga teacher who volunteers with Fugee School. Yoga in schools has proven to have amazing benefits to reduce stress and anxiety, improve flexibility, balance and posture, and improve memory and attention.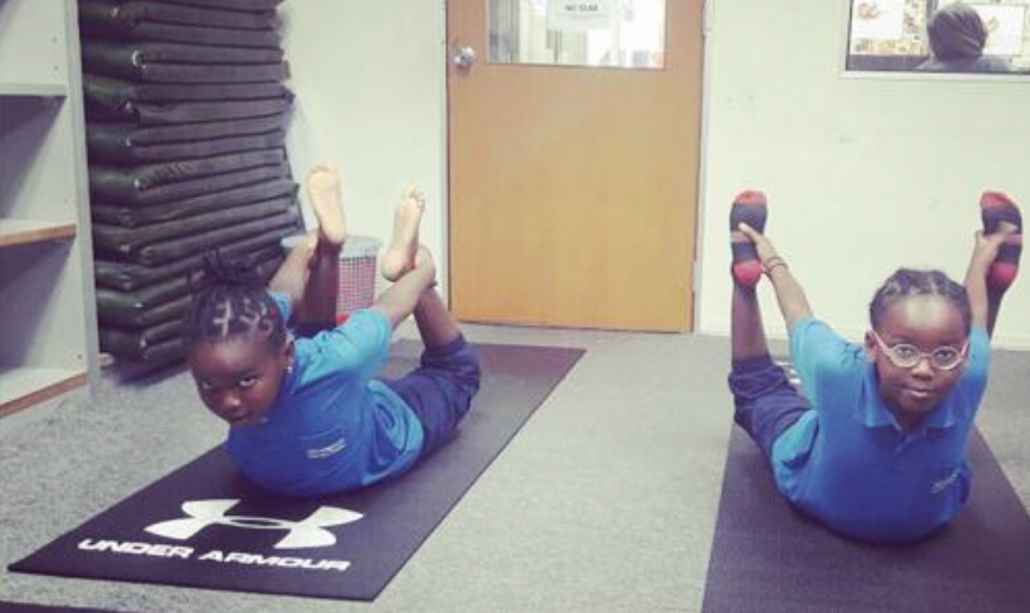 It is a program run by one of our volunteers Ms. Jasmine. It empowers the girls and give a safe space where they can share and express their feelings.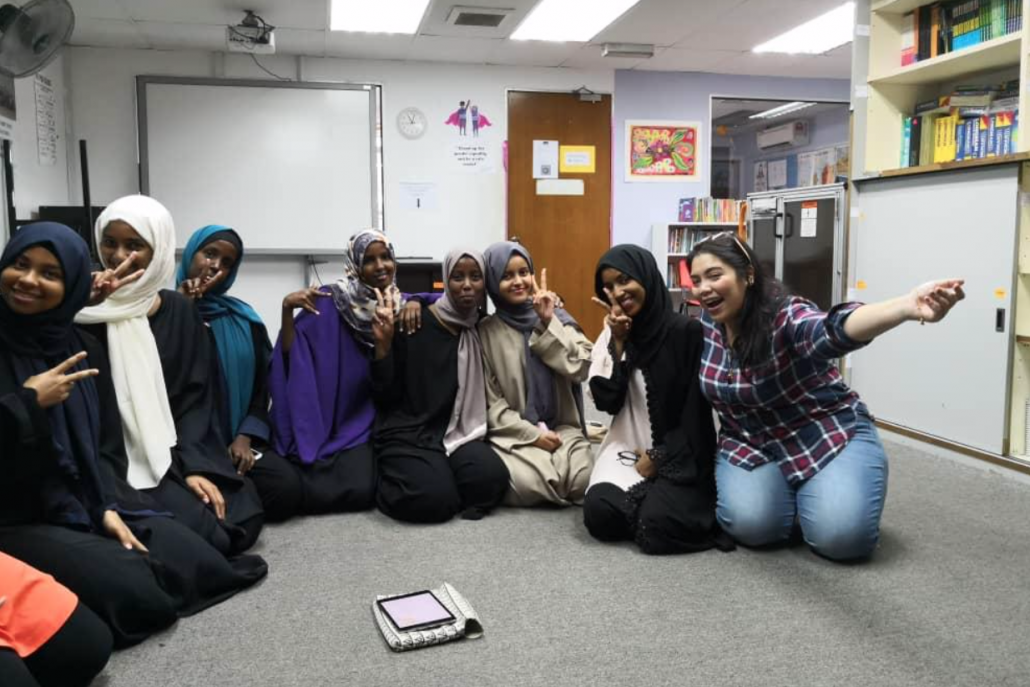 Art therapy involves the use of creative techniques such as drawing, painting, collage, colouring, or sculpting to help students express themselves artistically and examine the psychological and emotional undertones in their art.
With the guidance of a volunteer, Fugee students can "decode" the nonverbal messages, symbols, and metaphors often found in these art forms, which should lead to a better understanding of their feelings and behaviour so they can move on to resolve deeper issues.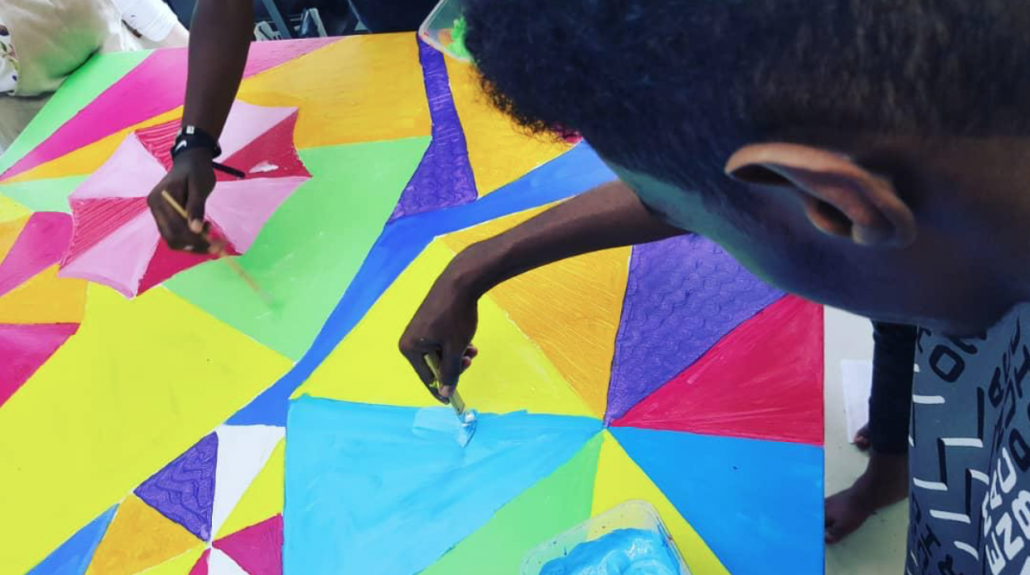 Using a specially designed sandbox and a variety of miniatures, participants make visible their inner world in a safe and protected space. This non-verbal, cross-cultural method of psychological help has been developed by the International Association for Expressive Sandwork (IAES) for the use of volunteers without any formal psychological training to be of service to children who have experienced trauma. The programme is delivered in partnership with Human Kind Organisation.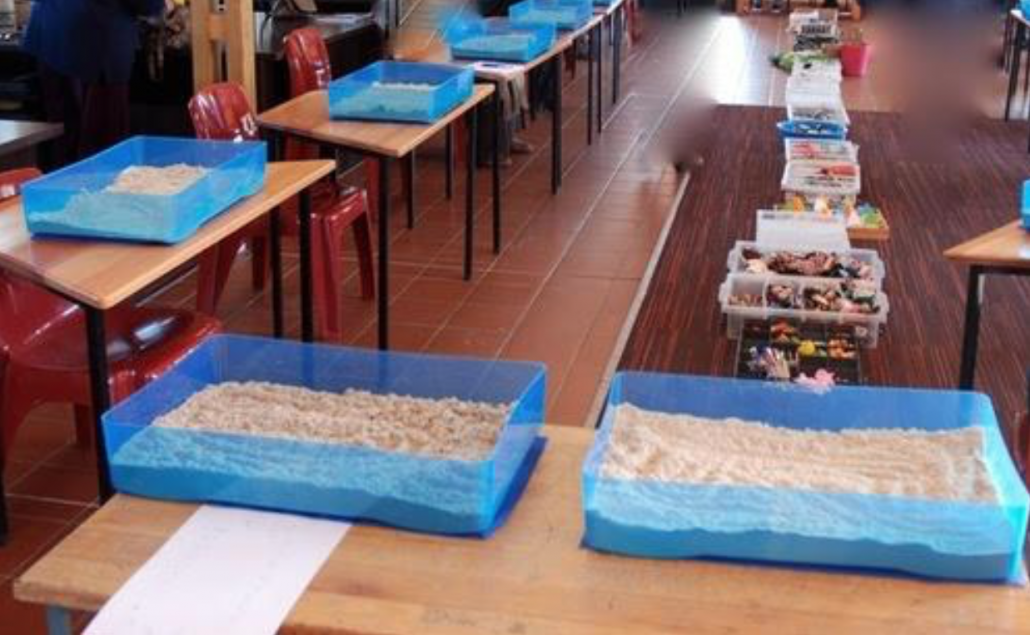 Focuses on the after school needs of the student, from extra tuition classes to education sponsorship and crisis support and childcare services.
For 5 years, we have diligently partnered with the corporate and non-corporate sectors in order to optimize the impact of our activities on refugee children. We are now looking at moving our operations to the next level. Here is a list of some of our partners and donors.